New Autosol Packaging
Autosol has totally revamped their polish offerings with an attractive new 'vertical' design and a strong shelf presence making it a compelling range for any retailer.
All products now ship in a much smaller 6 unit Counter Display Unit allowing for a compact shelf presence and lower stockholding.
The range includes the familiar cleaning and polish products, but has been expanded to include a new Plastic Cleaner ideal for all plastic surfaces including body panels and an acrylic polish ideal for all 'perspex' type surfaces including motorcycle visors, taxi screens and many plastic dividers used during the covid pandemic.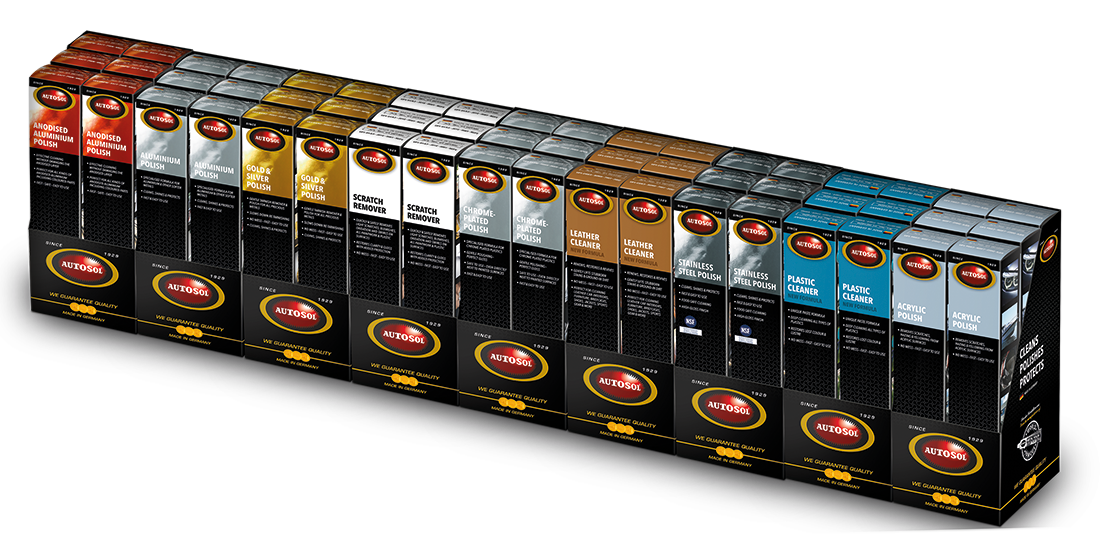 a
For more details, contact your local Sales Manager.
Article first published Monday 1st Nov 2021 11:38:53