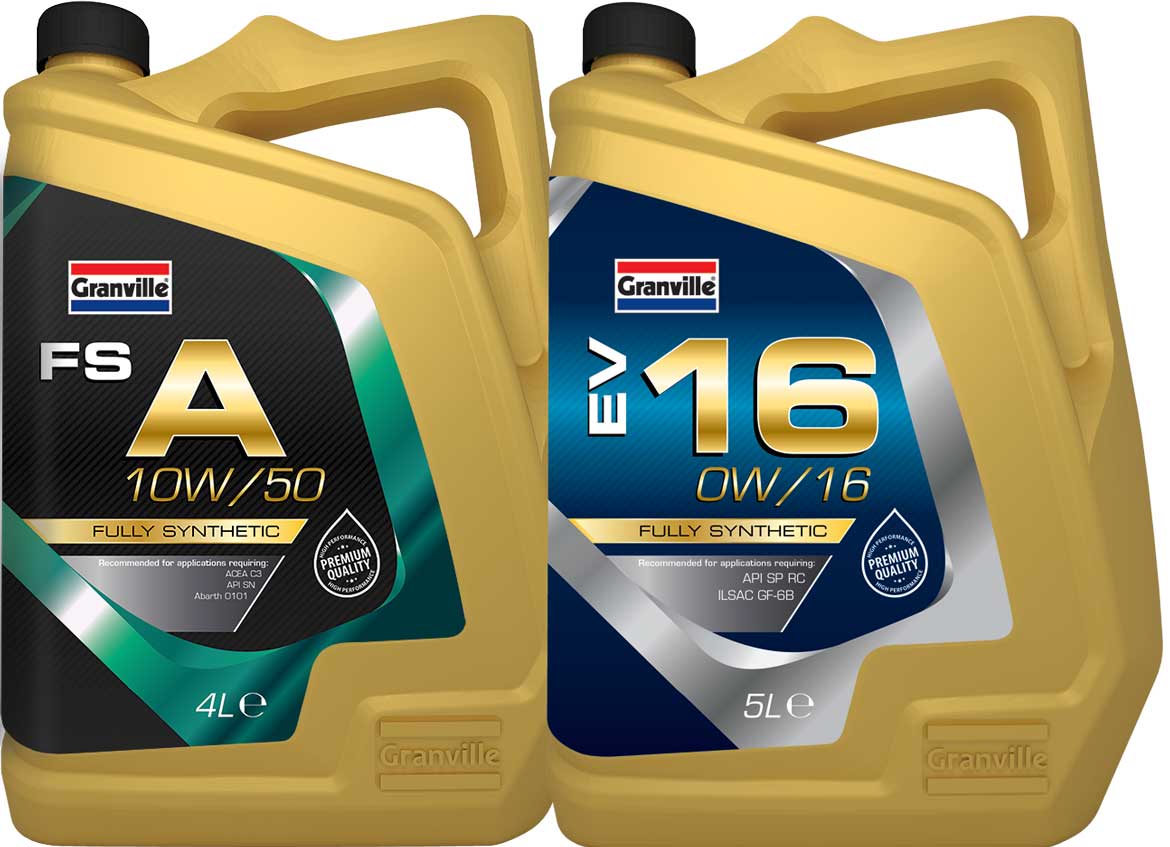 We're thrilled to announce the immediate availability of two new engine oils to our popular Gold Range, Granville FS-A and EV-16 Fully Synthetic Engine Oil!
Granville FS-A 10W/50 is a superior fully synthetic engine oil formulated for high performance petrol and diesel engines, naturally aspirated and turbocharged. Its high shear strength and resistance to heat reduces friction and wear within the components whilst its mid-SAPS formulation makes this oil suitable for use with catalytic converters and particulate filters.
Granville EV-16 0W/16 is a fully synthetic engine oil specially formulated for use in hybrid-electric and plug-in hybrid vehicles where this grade and specification of engine oil is recommended. This low viscosity oil is suitable for petrol engines, turbocharged or naturally aspirated with direct or indirect injection, is compatible with catalytic convertors and protects against low-speed pre-ignition.
For more information, please call us on 01709 890099 or speak to your sales representative.