Feature: Granville FS-MB & FS-RX Synthetic Oil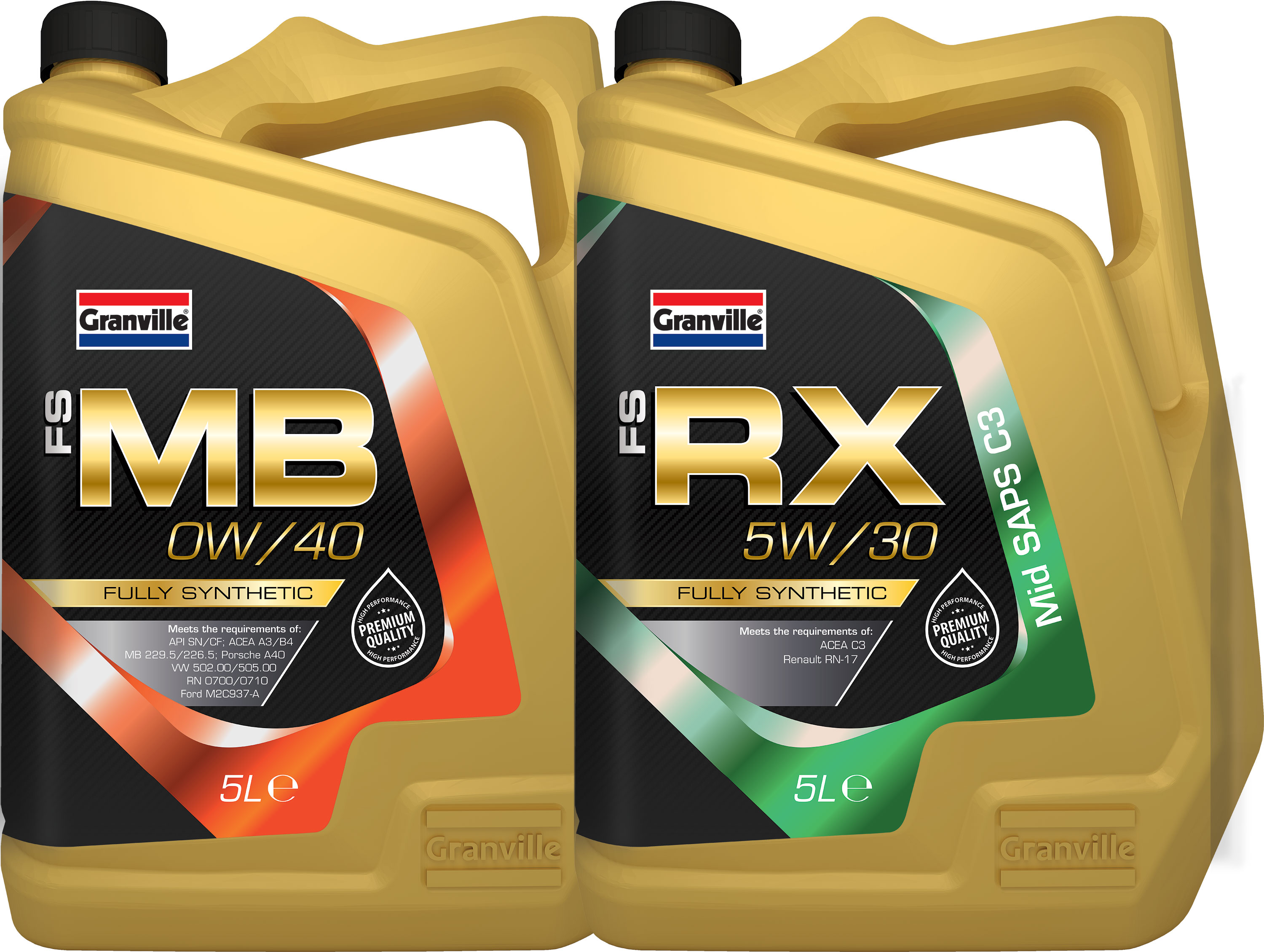 We are pleased to welcome two new additions to our ever-growing Gold Range, Granville FS-MB 0W/40 and FS-RX 5W/30 Fully Synthetic Engine Oil!
FS-MB 0W/40 is a fully synthetic engine oil formulated to give optimum performance and engine protection. Suitable for use in petrol and diesel engines either turbo charged or naturally aspirated including fuel injected systems.
FS-RX 5W/30 is a high performance fully synthetic mid-SAPS engine oil formulated for use in the new generation of Renault engines and is suitable for use with exhaust after treatment devices.
For more information, please call us on 01709 890099 or speak to your sales representative.
Article first published Thursday 25th Feb 2021 09:00:00