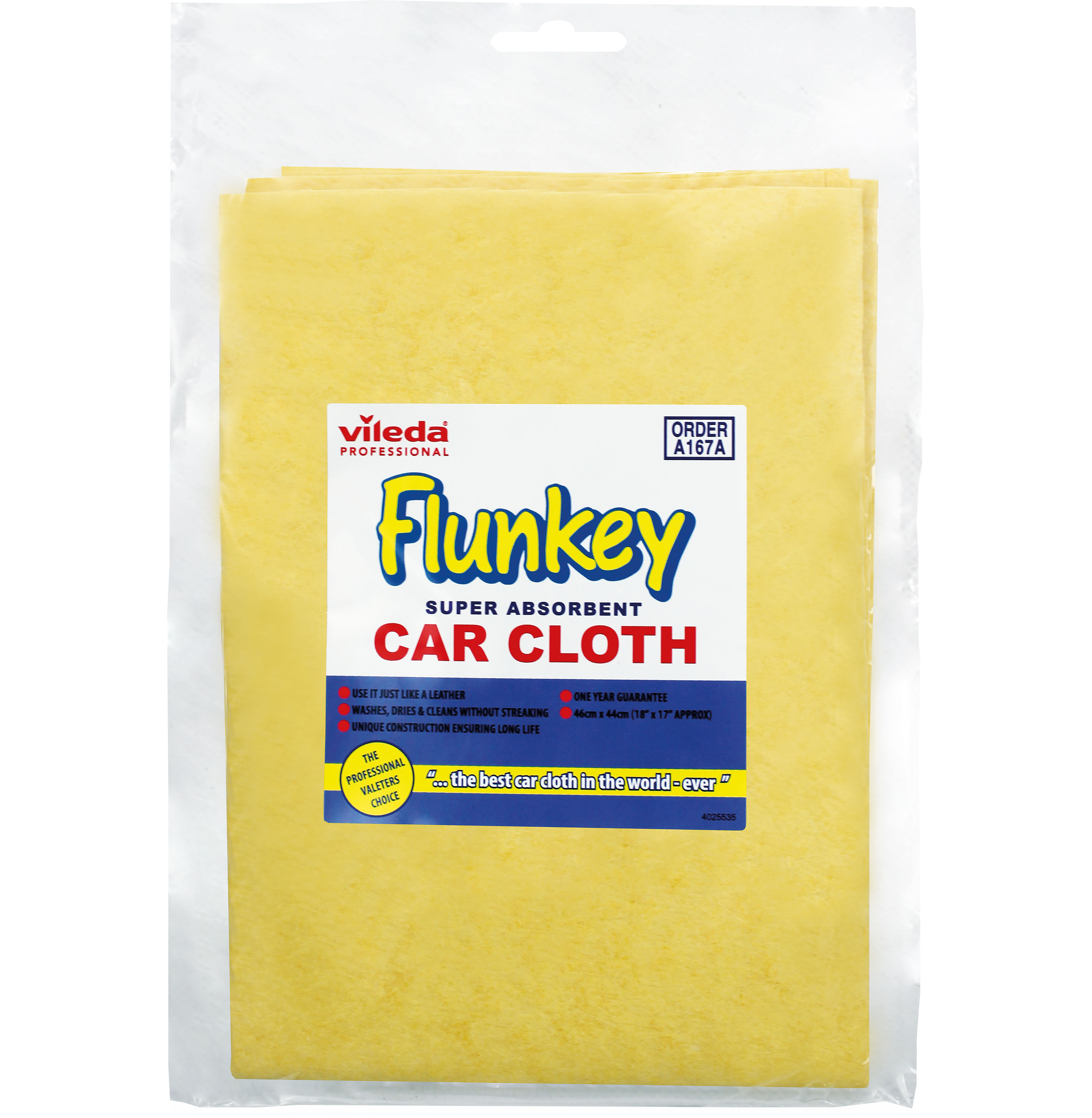 Granville are delighted to add the Flunkey Super Absorbent Car Cloth by Vileda to its portfolio of brands! Vileda has been world renowned for over 70 years and provides high quality cleaning products for both the home and automotive industry.
Flunkey is a super absorbent car cloth that washes, dries & cleans without streaking, just like a leather chamois. Its unique construction ensures it lasts time after time and has been said by Professional Valeters that it's the best car cloth in the world!
For more information, please speak to your sales representative.