An essential item you'll require in the harsh conditions for your car this winter is definitely antifreeze, and now here at Granville we're stocking a universal range; suitable for ALL makes and models. Here's all you need to know: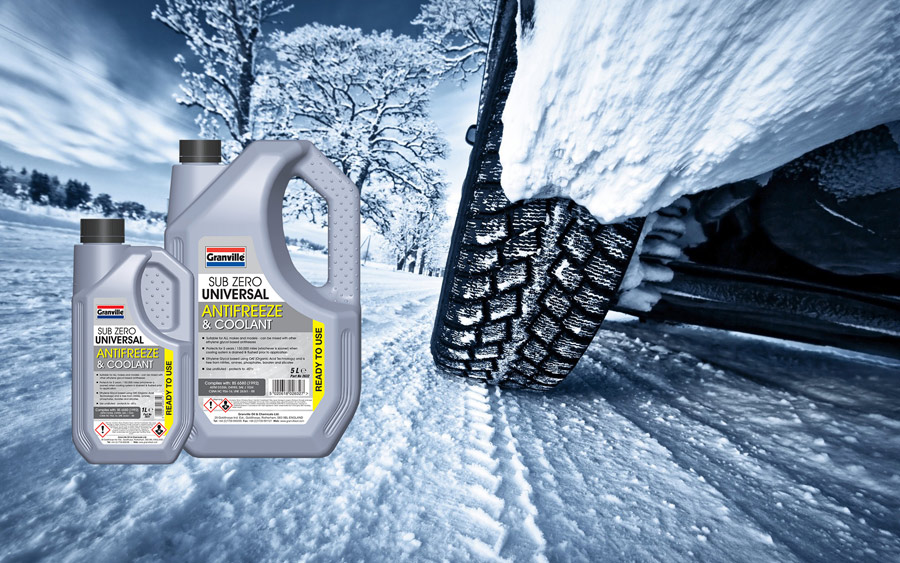 It's suitable for ALL makes and models
Can be mixed with other ethylene glycol antifreezes
Protects for 5 years / 150,000 miles (whichever is sooner) when cooling is drained & flushed prior to application
It's ideal for top up on the go and personal use
Ethylene Glycol based using OAT (Organic Acid Technology)
It's free from nitrates, amines, phosphates, borates and silicates.
Use undiluted – protects to -40
It's perfect for families with multiple cars
For our full range of winter products, click here.